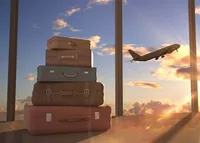 Dr. Pedro Loredo is one of a select few hand surgeons in the United States who possess the specialized training necessary to operate the minimally-invasive Stratos Endoscopic Release System for treating carpal and cubital tunnel syndrome, so patients travel from all over the country to receive their treatment here at the Loredo Hand Care Institute.
Our staff will work with you to try to schedule all pre-operative appointments for the day of your arrival, from the initial office visit to the X-ray, ultrasound and EMG tests. In most cases, your surgery will be scheduled for the following day, meaning your procedure could be completed within 24 hours of your arrival.
Depending on where you are traveling from, you will either have a follow-up appointment with Dr. Loredo one week after your procedure or for our patients who are traveling longer distances, we will send instructions to your Primary Care Provider and arrange for your follow-up appointment to be completed at their office.
YOUR STAY IN THE DALLAS/FORT WORTH AREA
We frequently care for patients who do not live in the immediate DFW area, patients who travel to our office from other regions must arrange for accommodations when planning their surgery.
The Dallas/Fort Worth (DFW) metroplex is the largest metropolitan area in the southern United States and is home to a large variety of hotels, restaurants and attractions to accommodate you during your stay.
Our office is happy to provide information that can aid in this process, please contact our team directly with any questions that you may have.
AIR TRAVEL INFORMATION
Love Field airport is 20 to 25 minutes from our Carrollton's office and the Dallas Fort Worth airport is about 12 to 15 minutes from our Hurst office. Cab service or car rental is available at each airport. Shuttle service is also available through Super Shuttle, at 1-800-BLUE-VAN.
HOTEL INFORMATION
Below are two of the hotels that our out-of-town hand surgery patients can stay in when they visit us. These hotels may offer discounted rates for patients who mention that they are visiting Dr. Pedro Loredo with Loredo Hand Care Institute when they make a reservation.
Hampton Inn & Suites Dallas-DFW ARPT W-SH 183 Hurst
1600 Hurst Town Center Dr, Hurst, Texas 76054 - (P) 817.503.7777
Holiday Inn Express & Suites DFW West - Hurst
820 Thousand Oaks Dr, Hurst. Texas 76054 - (P) 888 HOLIDAY
The Holiday Inn is 12.2 miles from DFW Airport to our Hurst office. Cab service or car rental is available at either Love Field or DFW airport. Shuttle service is available through Super Shuttle, 1 800 Blue-Van.
TRANSPORTATION SERVICES:
We recommend that our out of town patients use one of the following transportation services during their stay.
DFW Town Cars
(P) 214.956.1880 (F) 214.956.1885
All Rite Limousine Service
(P) 214.533.6179 (F) 214.390.8340
Contact Us Today
If you are interested in traveling to the Dallas/Fort Worth area to receive treatment at the Loredo Hand Care Institute, our staff would be happy to assist you in planning your trip and travel arrangements. Please contact us today for more information on how we can help.