Pedro J. Loredo, M.D. III
Hand Orthopedics in Grapevine & Dallas, TX
Loredo Hand Care Institute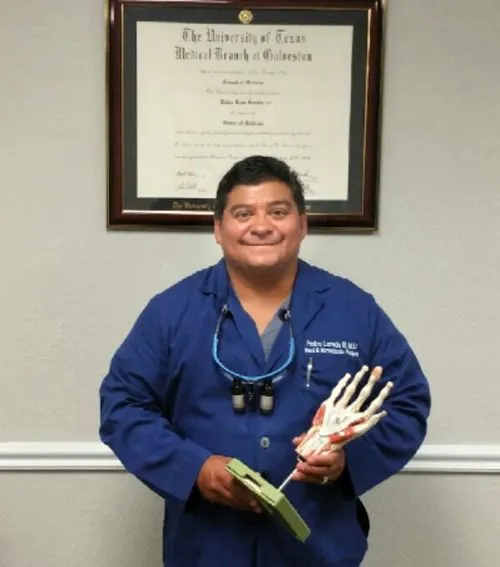 Dr. Pedro J. Loredo III grew up in Dallas in a working class family with his parents and brother. After graduating from Thomas Jefferson High School and attaining the highest rank of Eagle Scout from the Boy Scouts of America, he went on to attend the University of North Texas where he received a Bachelor of Arts degree in Biochemistry and Biology with a minor in Chemistry.
Dr. Loredo was the first in his family to graduate from college and was involved in student government and athletics during his time at UNT. While in college, Dr. Loredo underwent training as an Emergency Medical Technician (EMT) and his passion for medicine was ignited.
Dr. Loredo received his Doctorate of Medicine from the University of Texas Medical School at Galveston where he worked very closely with the world-renowned Dr. David Herndon at the Shriners Burns Hospital as a burn research fellow and assisted with cutting edge medical research.
Dr. Loredo completed his General Surgery Residency at St. John Hospital Medical Center in Detroit, Michigan where he had the privilege of working closely with Dr. Hawasli, one of the pioneers of laparoscopic and minimally-invasive surgery. This exposure was primarily responsible for Dr. Loredo's growing fascination with minimally-invasive techniques.
He then completed his Hand and Upper Extremity Surgery Fellowship at the Christine M. Kleinert Institute of Hand and Microsurgery at the University of Louisville where he had the pleasure of working with one of the early pioneers in hand surgery, Dr. Harold Kleinert.
Dr. Loredo's particular expertise and interests are minimally-invasive hand surgery , including endoscopic carpal tunnel , cubital tunnel , pronator teres and trigger finger release and joint arthroscopic surgery . He is board-certified in General Surgery and Hands Surgery by the American Board of Surgery.
Dr. Loredo and his wife, a gynecological surgeon, are the proud parents of a son and three daughters. In his spare time he enjoys Crossfit training, Brazilian Jiu-Jitsu, hunting, golf, coaching soccer/baseball, parishioner at Good Shepherd Catholic Church, Catholic Church Men's Club, Knights of Columbus, Christ Renews His Parish Activities, North Texas Catholic Brothers of Christ, and being an advocate for children with special needs.
Let my hands help heal your hands.
Microvascular Surgery Training
Dr. Loredo received his training in Microvascular Surgery at the Christine M. Kleinert Institute.
Microvascular Surgery is performed to reconnect tiny blood vessels or nerves which are only 3 to 5 millimeters in diameter. This technique is used in reconstructive surgery as well as to restore circulation to amputated parts of the body (such as fingers) before the tissue starts to die. Specialized instruments are used such as an operating room microscope, tiny needles and ultrafine sutures.
Memberships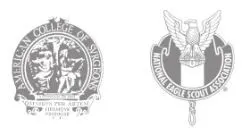 Dr. Loredo is a proud member of several organizations, including the American Medical Association, the American College of Surgeons, North Texas Latin American Physician Association, the National Eagle Scout Association, Order of the Arrow Alumni, Down Syndrome Partnership of North Texas, and the Knights of Columbus.
Teaching
Dr. Loredo enjoys the opportunity to work with students who are interested in pursuing careers within the medical field and strongly believes in educating students on raising the standards of the surgical practice while improving the quality of patient care. He is able to do this through providing internship placement for students of Carroll Medical Academy and Southlake Texas High School and through hands-on training for surgical technicians from Brown Mackie College and Concorde Career Institute.
Veteran and Military Support
Dr. Loredo's father, Pedro V. Loredo Jr., served in the Vietnam War as a Green Beret and Ranger in the Army Special Forces. During that time, he was captured and held as a prisoner of war for 6 months. Dr. Loredo learned from his father that freedom is not cheap. For this reason, he is very pleased to be able to support Operation Homefront.
Contact Us
If you would like to schedule a consultation with Dr. Loredo or learn more about our services, please contact us today.